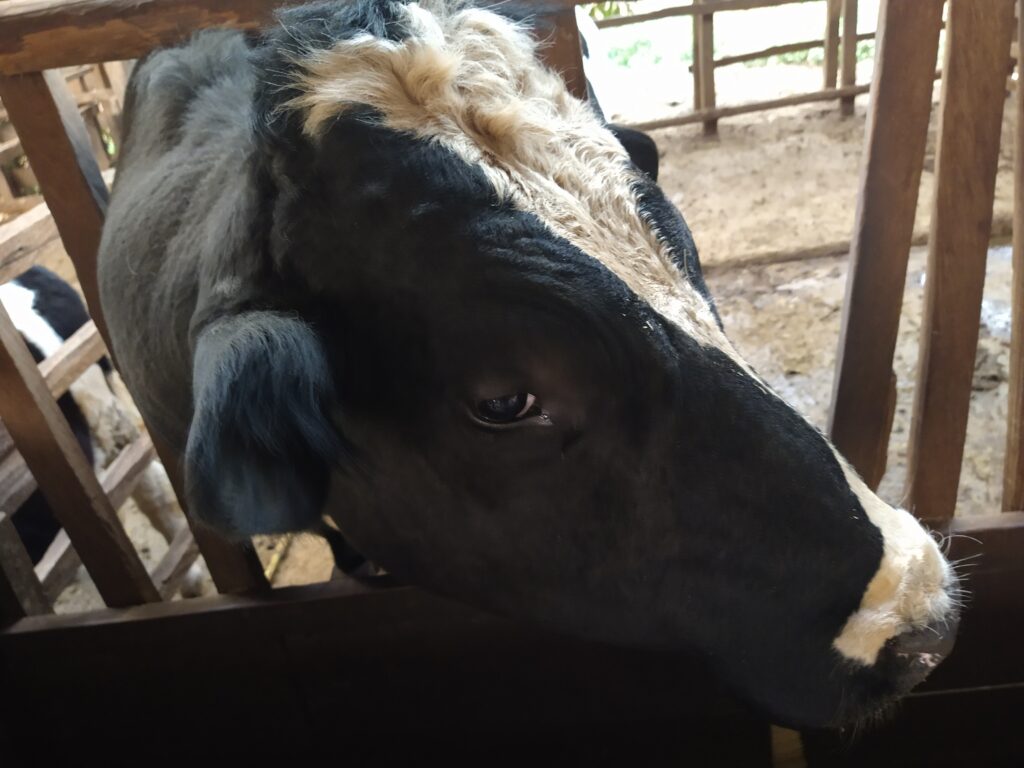 The last post focused on workshop issues; this one will have more other life issues. This was the longest workshop I've done in Cameroon, and my first time flying within the country. For instance, we stayed at a Benedictine monastery, so we were able to buy fresh milk, from the above and a small number of other cows on the compound.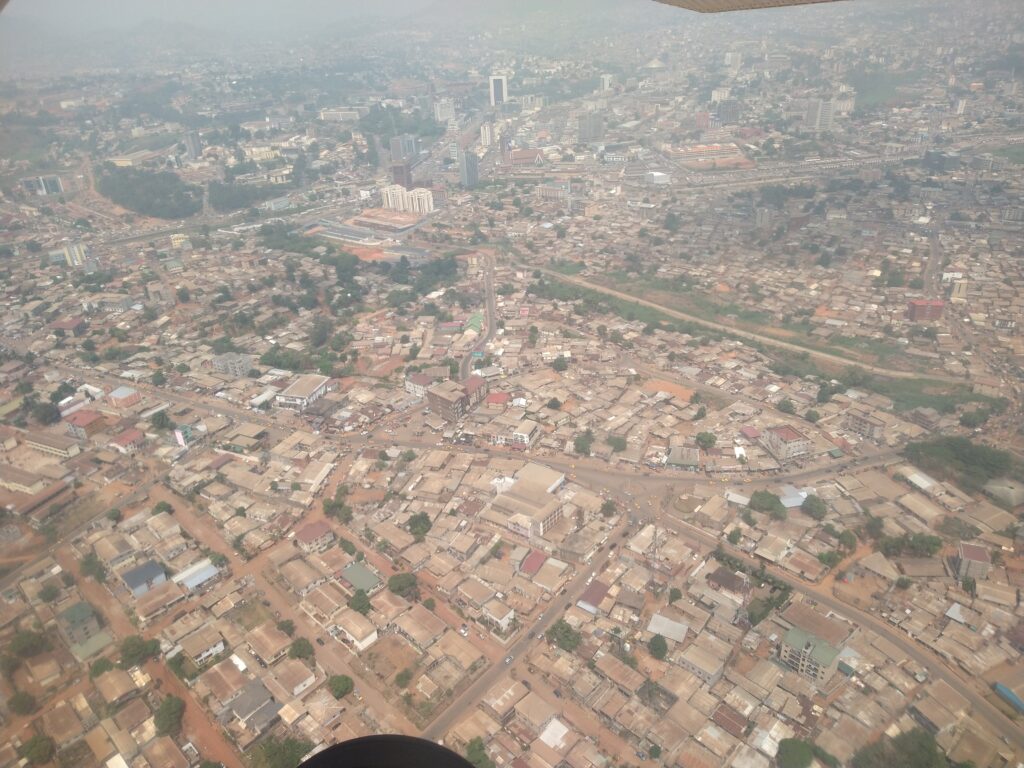 For those looking for some perspective on the capitol city of Cameroon (where we live), here it is from the air. You can see the taller buildings and larger roads going to a center area in the top third of the above photo.
I also got a photo of our neighborhood, complete with our house, the CABTAL building, the soccer field where we get to exercise (even in isolation), and even on end of the building of our local church!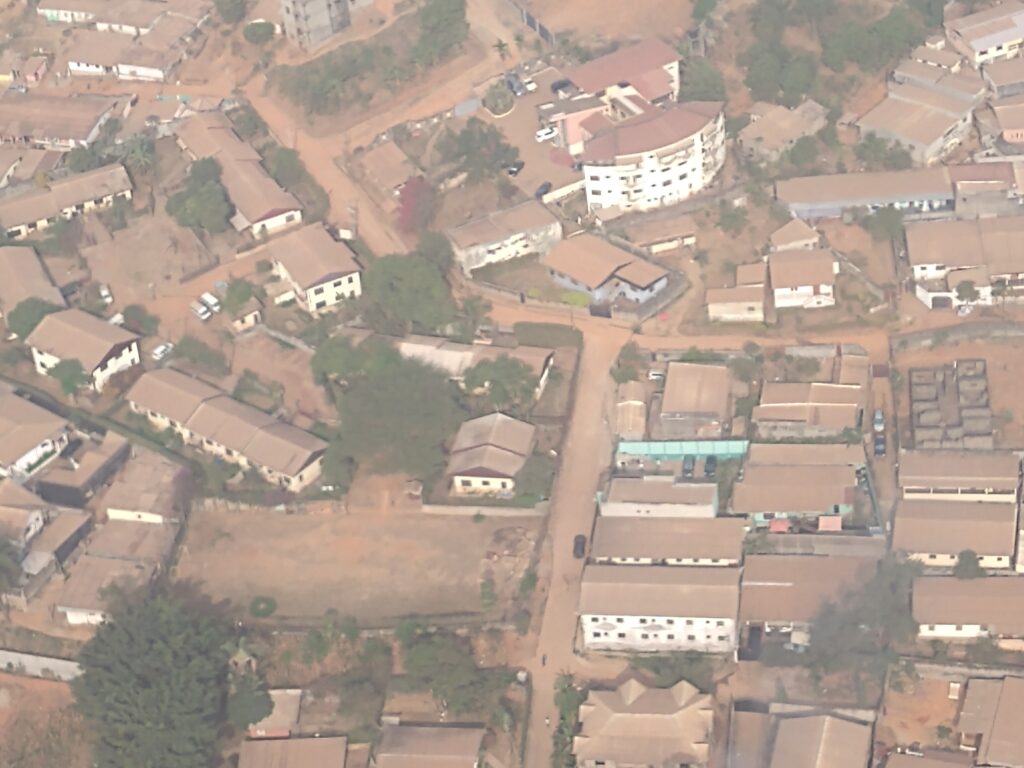 Back to the monastery, apparently this order likes to keep busy, and to make things to sell to the community. This is where they make essential oils (from lots of things, with lots of cryptic names —cinnamon was the only one I recognized):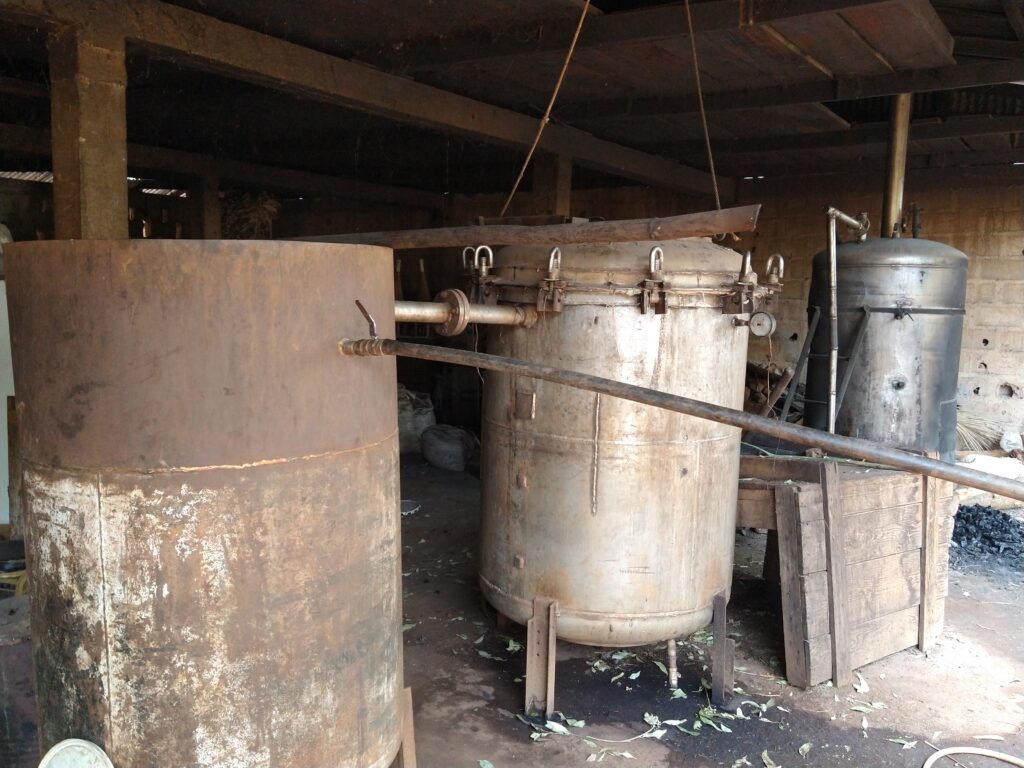 They also have a place behind the building where we stayed, where they microbrew a beer made from locally available ingredients. But as with many places, innovation, industry, and tradition go hand in hand. They also have a talking drum prominently displayed at the monastery entrance: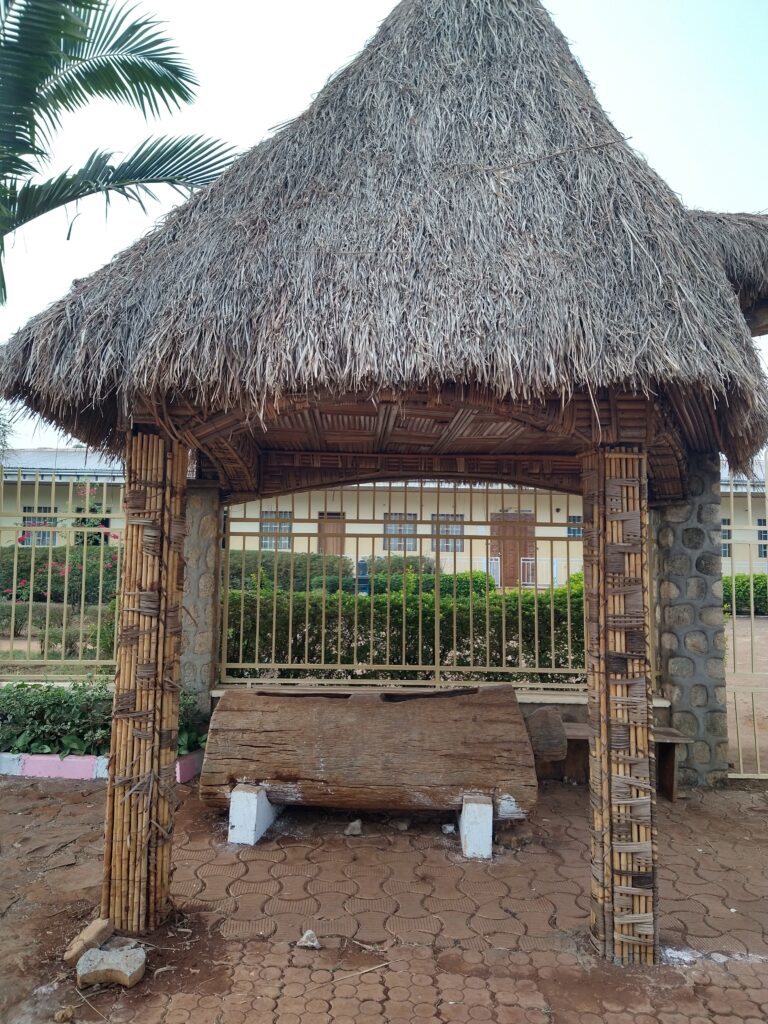 I didn't ever hear anyone play it (other than me, in the above video clip), but these drums (found across Africa) are dear to my heart. They probably make no sense to most English speakers, but when you speak a tonal language, these drums are putting out the information that you normally use to make words. So the fact that these drums are used to communicate language, which is then understood at a great distance, is a testimony to the importance of tone in these languages. Imagine you had a drum you could hit that made the 'p' sound, and another that could make a 'b' or 'k' sound, and you could just pound out letters (on a drum carved from a tree, no less!), and so beat out the sounds of a word. Anyway, I think it is cool that something so uniquely African exists, that recognizes the unique value of tone in African languages.