For all our friends in Oregon, who observed a total solar eclipse yesterday, this is what we saw in Texas: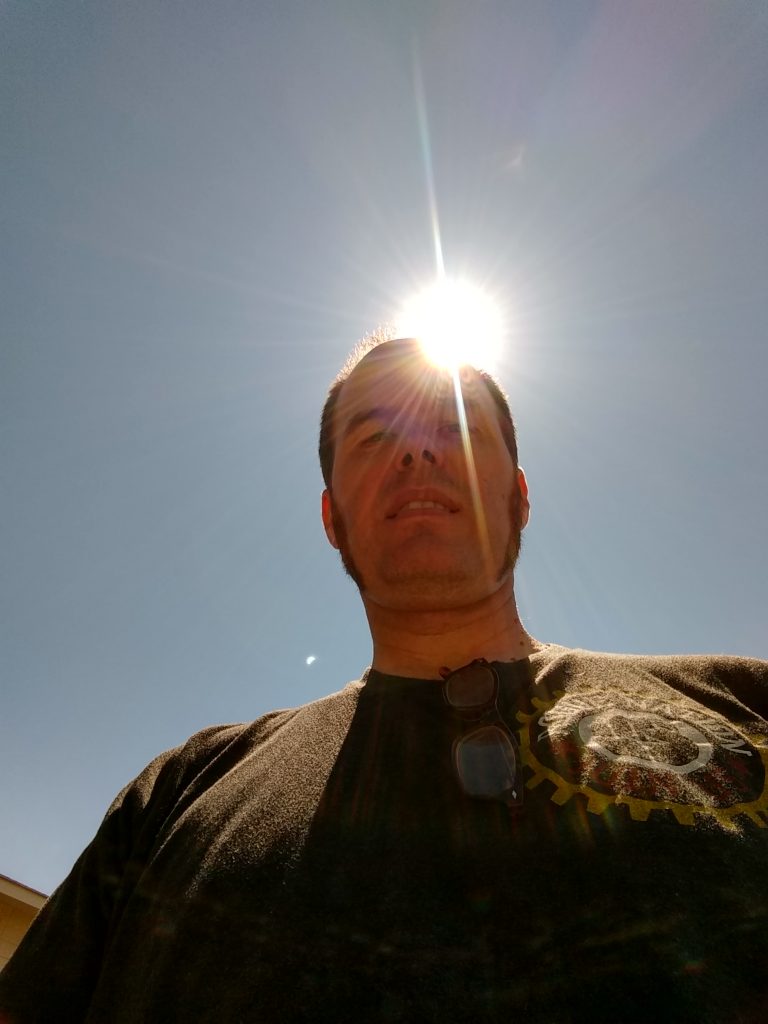 You can see that direct light of the sun shining through just on the edge of my head, but not when you block just a bit more of the sun: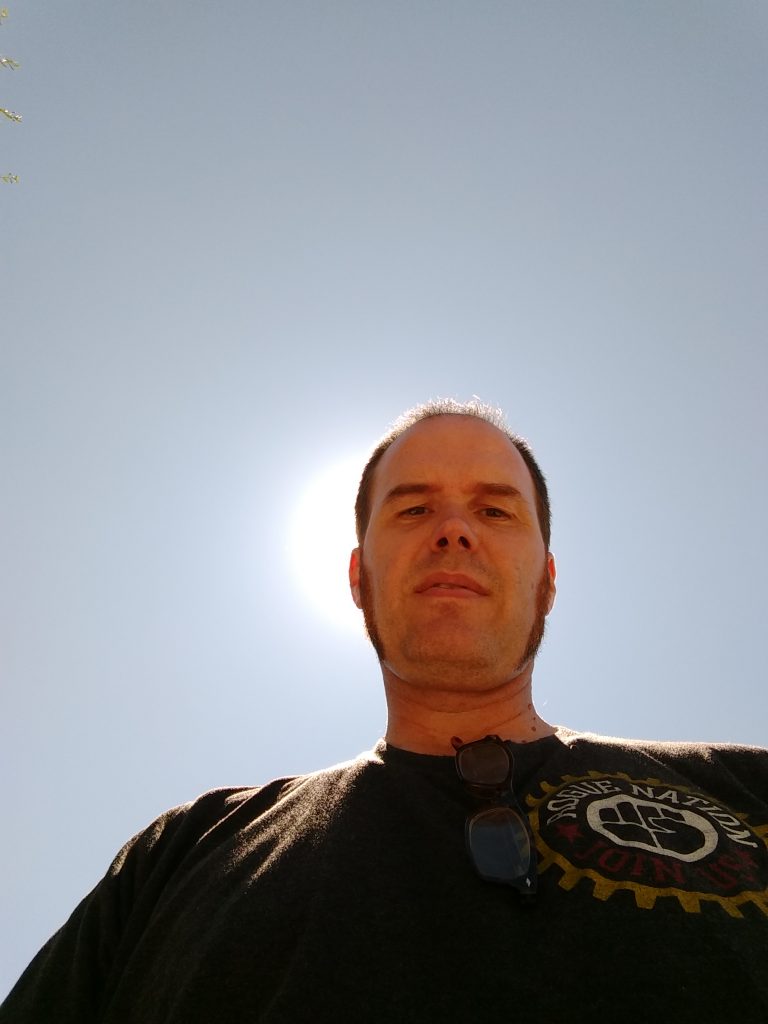 So much for semi-direct observations. The eclipsed sun here looked the same as the sun on a hazy day. Boring.
Then we saw a few other things, which were a lot cooler. Here are the shadows cast by the eclipsed sun on the tree in our front yard: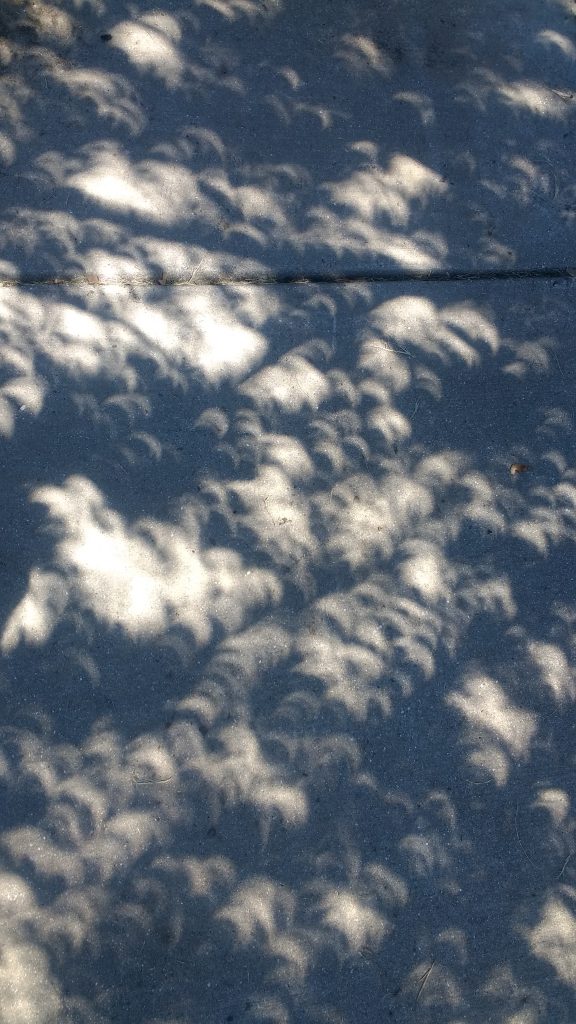 At one point my ADHD brain decided to see what would happen by focusing light through my reading glasses, and we were rewarded by a nice, clear picture on the sidewalk: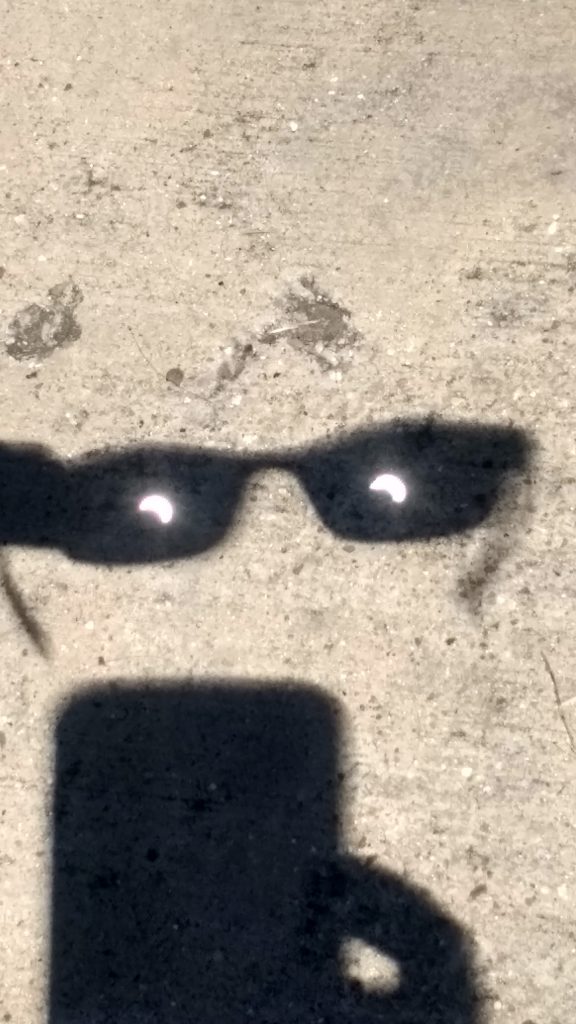 And soon enough, we got other glasses out: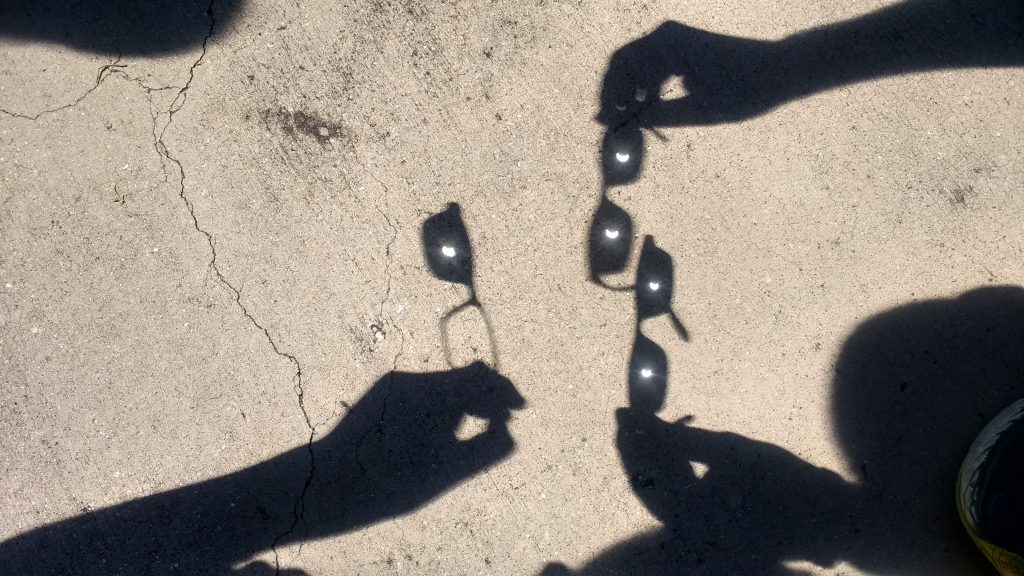 And because this really is a science class anyway (isn't everything?), we got to see focal lengths in action, as my 2.0 readers focus closer to the ground (and with a smaller image) than my 1.5 readers…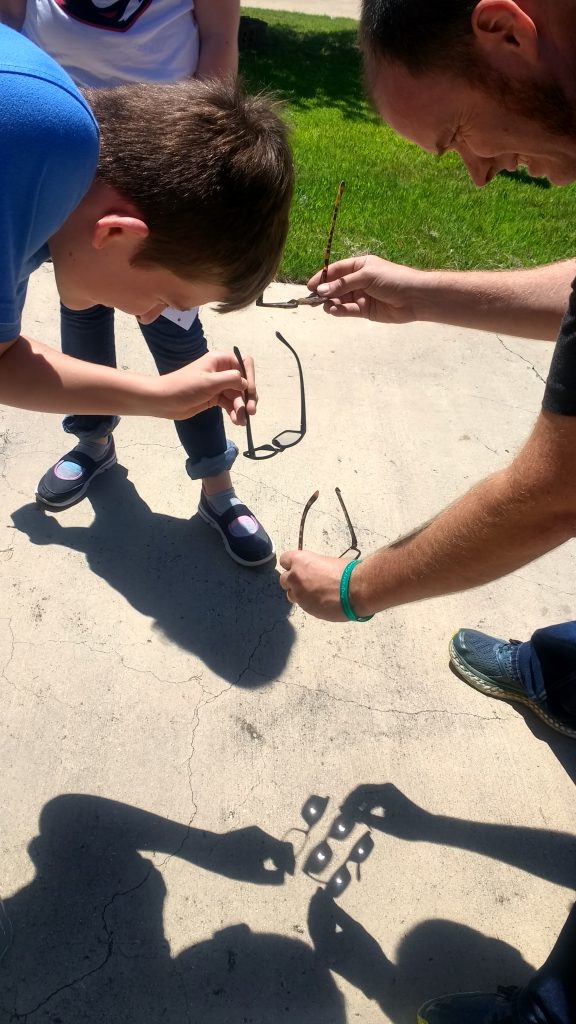 And when the eclipse was about over, we could see the sun with just a dent in it: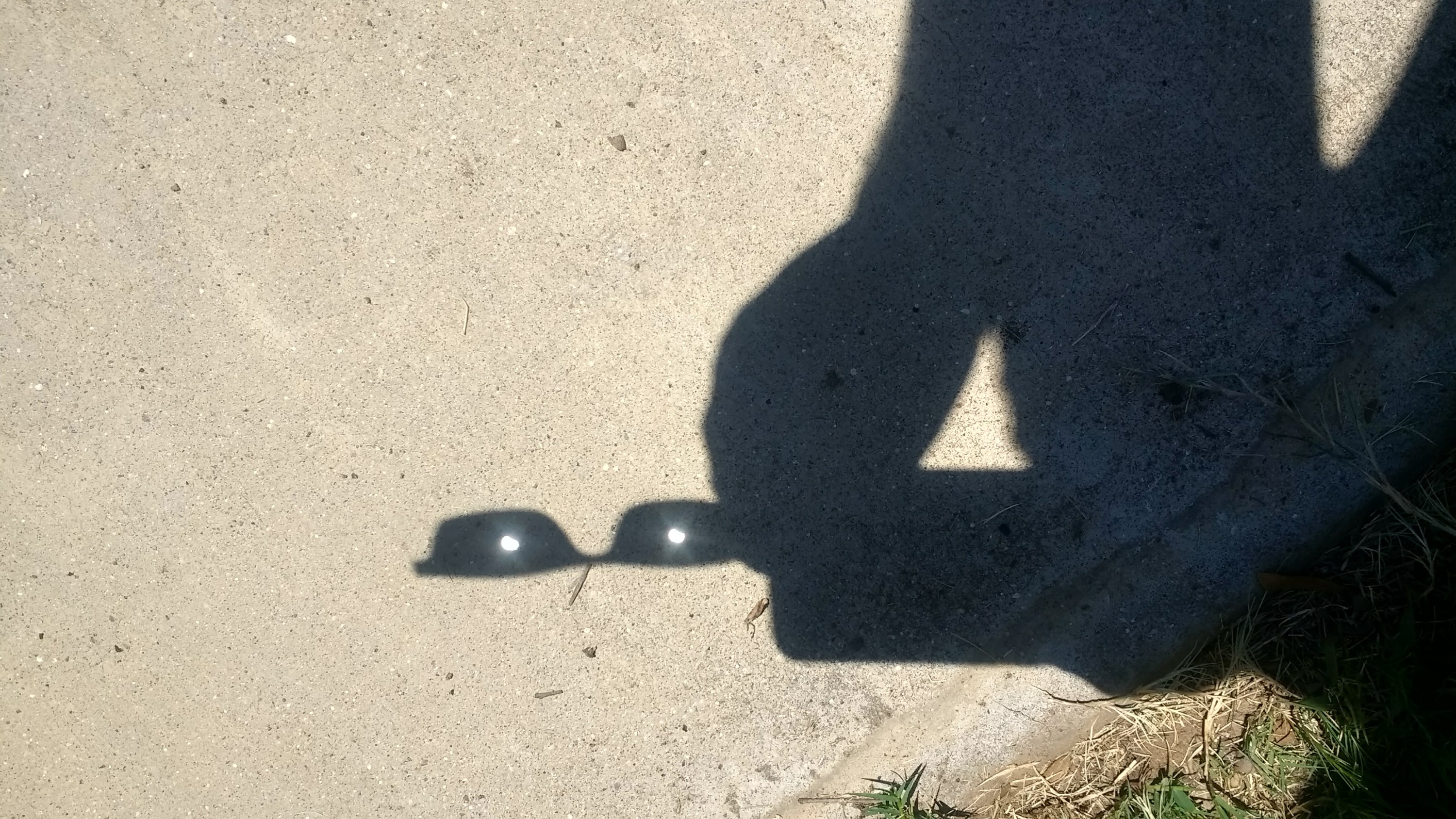 And the same thing was reflected in the sidewalk: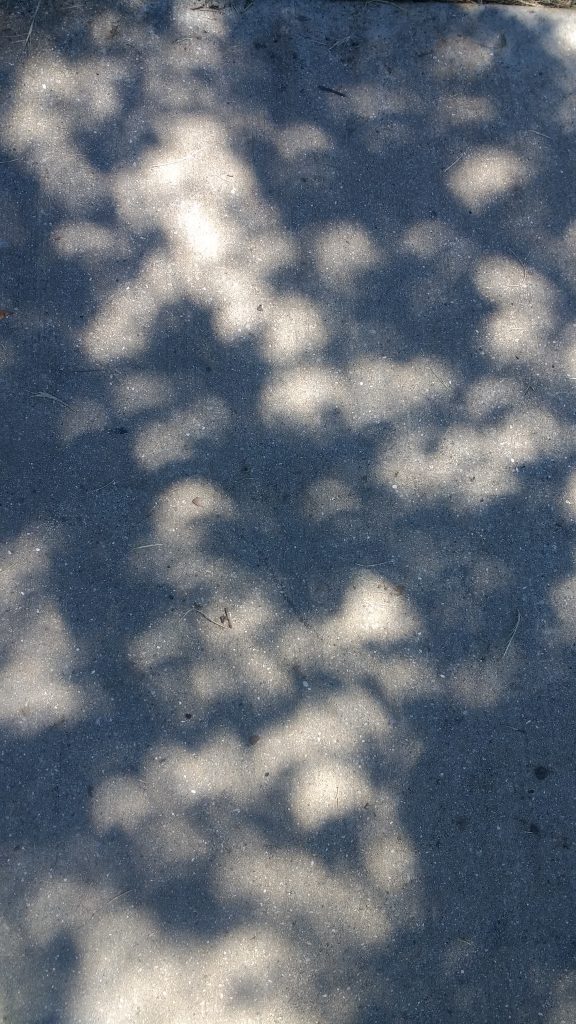 Just to confirm my observations, i went back it after the eclipse, and saw the same images, but not if a full, unobstructed sun: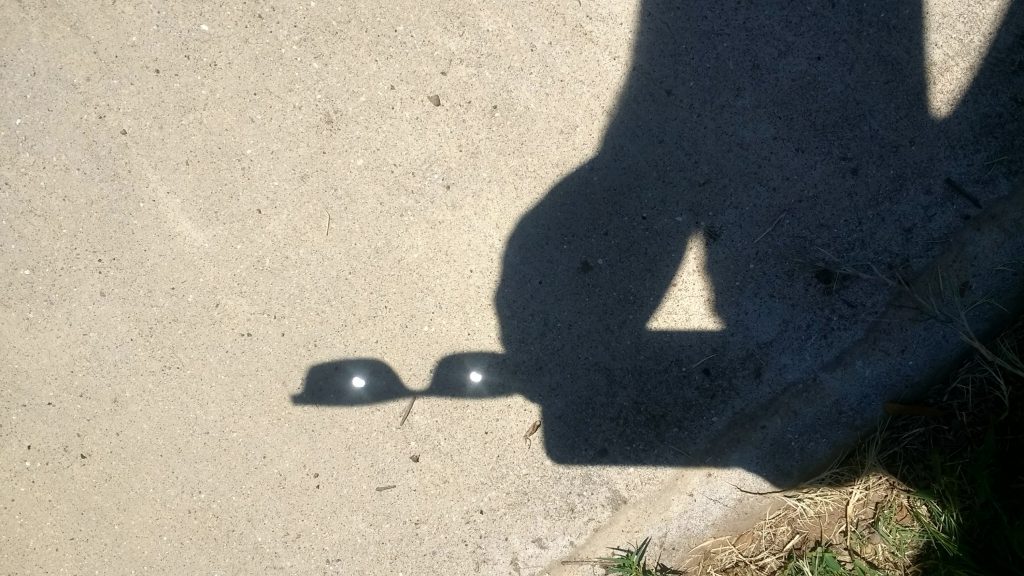 And again in the sidewalk: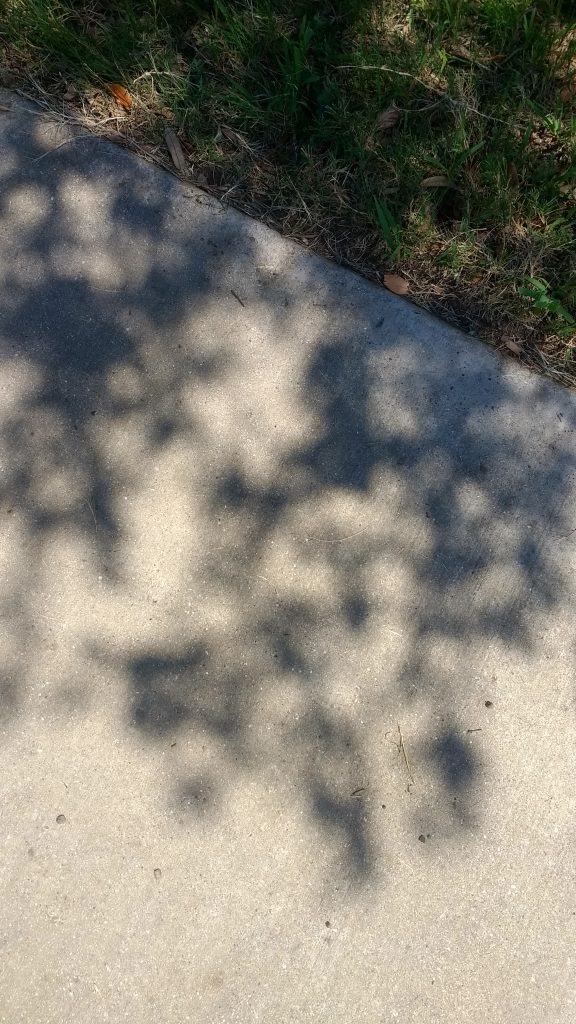 One thing this set of observations did for me is put some perspective on these tree leaf shadows. I don't know how many times I have looked at them but never saw them as formed by pinpoints where light makes it through the trees, like the pinpoint projectors we were encouraged to make to look at the sun or that you might have made in a physics class.
I had just seen dots of light that made it through the leaves of a tree, which I know can be artsy in and of itself, but now I see that those dots of light in the sidewalk are inverted images of our sun!