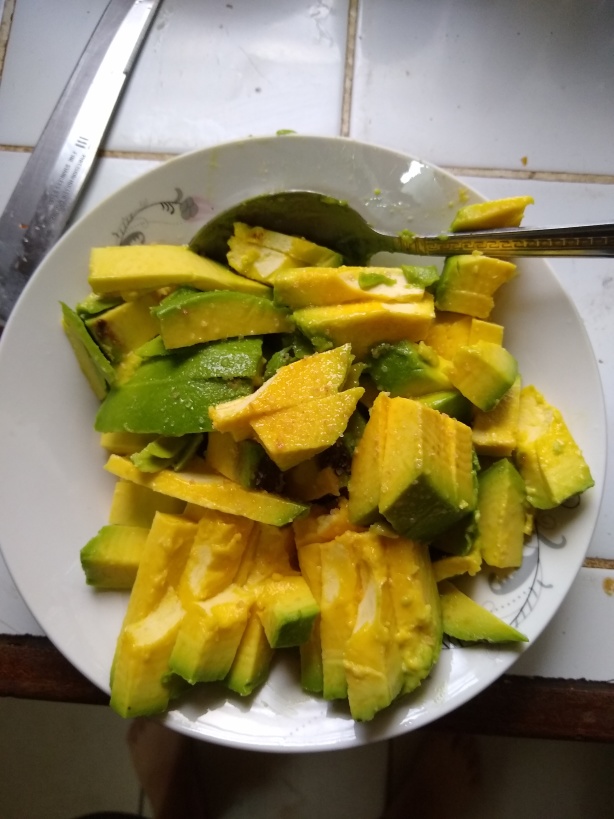 I've written before about triviality, but I've been thinking a lot lately about its application to our current times. That is, for missionaries and others working cross-culturally, there is always an element of adjusting to a new environment and culture. This includes how to find your bedroom light switch in the dark (if you're moving house), but also how to not insult someone on the road, and how to not be insulted by someone else on the road —i.e., knowing when someones behavior should be offensive, and when it is just normal for your new environment.
But the kicker in all the above (and many other things to adjust to) is that knowing the new reality is only the first layer of adjustment. Being able to point to your light switch after thinking for ten seconds is not the same as being able to reach it intuitively —in the dark, and while still mostly asleep, when your brain is not really working yet. This is where the concept of triviality is helpful (to me, anyway!). Normal life has lots of trivial items in it: how to shop, how to make food, how to greet, how to get around town. There is some adjustment when these things change, but the goal is normally to move these things to a place were we just do them, without having to think through them each time/day.
So the twist that hit me this morning, is that whether we're talking about culture shock, or reverse culture shock (or reverse reverse culture shock…), the transition is normally from one more or less stable environment to another more or less stable environment. The problem is that one house isn't laid out the same as another house —but they're both houses, and neither changes much over time. Similarly, moving from one culture/city to another requires adjusting from one status quo to another, but there is a status quo in each place, which doesn't change much over time. But this is not what we find in 2020.
Rather, this year we have political and medical facts which seem to change on a regular basis. Then the recommendations, orders/laws, and rulings, which change in response to those facts (or not), then the implementation of those recommendations, orders/laws, and rulings on various levels, which must respond to all of the above. So the question "should I wear a mask right now?", for instance, has been a non-trivial question for months, for many people. Are the CDC and WHO recommending masks right now, or not? What kind of masks, in what situations? What are the relevant recommendations, orders/laws, and rulings of our federal/national government? And of our state? Of our County? Of our City? And perhaps most frustrating of all, how do we respond when the neighboring nation/state/county/city says something different than ours? Or when the state says something that contradicts what the county says? Most of us are simply not accustomed to thinking through all these issues on any kind of regular basis, much less each time it might be appropriate to put on or take off a mask. And masks or not is not the only question (e.g., distancing, quarantine/isolation, and contact reporting), nor are on and off the only answers to that one question (e.g., public/online shaming, rebellion, political advocacy, and non-/violent public protests)
Now, if there were one set of rules imposed (for better or worse), this might just be a matter of adjusting to them, however much time, energy, and libery that takes. But when the info we're basing a decision on changes every couple days (on some level), we have to re-evaluate, and the decision never has a chance to become trivial –so we continue to spend energy we shouldn't on menial, daily tasks.
There is, of course one condition where this problem doesn't apply. Namely, if your allegiance to a particular body medical/political/whatever is significantly strong to trump all others, then you make your decision once, and only change it when that one body changes advice —and hopefully that's not often. But I have a hard time distinguishing that from bigotry, especially in the current political climate in the US. That is, if your response to the mask question is really just a badge of political affiliation (as I've heard from MANY people), then can you still say you're wearing a mask (or not) because it is the right response to the pandemic?
I read twitter enough to know that for many people, there is only one correct answer to the mask question. But there seems to be a strong correlation between those people and the many who feel there is only one correct answer to the "which party should be in power" question, on both sides. And I, for one, have never felt fully comfortable voting for either party, as neither seems to represent me particularly well. So for me, my conscience dictates that I continue to reevaluate both questions, as new data comes in.
And I know there are many people out there that feel (at least a bit) the same. I've heard from many the difficulty of adjusting to constantly changing goal posts. And I think that this idea of having a culture shock (or lack of triviality) that has no real end in sight, is a large part of it. Even in this context, I feel obliged to continue to insist on my right and responsibility, as a human and as a Christian, to think, to use and develop my conscience, and to pray for the Holy Spirit to give guidance, and to follow that guidance even in the face of direction to do otherwise from lesser authorities:
But Peter and John answered [their rulers and elders and scribes, in council], "Whether it is right in the sight of God to listen to you rather than to God, you must judge, for we cannot but speak of what we have seen and heard."

Acts 4:19-20 (ESV)
So where do we go from there? I think the bigotry answer, as flawed as it is, has something to it. That is, in the midst of a storm, hold one to one thing that doesn't move. But I think we want to be careful to not make our one thing a human or human institution, which will all fail us, sooner or later. Rather, Jesus tells us
Everyone then who hears these words of mine and does them will be like a wise man who built his house on the rock. And the rain fell, and the floods came, and the winds blew and beat on that house, but it did not fall, because it had been founded on the rock.

Matthew 7:24-25 (ESV)
So let us continue to read what Jesus had to say, and try to put it into practice, and let the storm flow around us as it will. Not that I think this will be easy, but I think it's the only answer that doesn't result in our eventual destruction.