I'm sure you are hearing this popular marketing phrase all the time, but over here we are not. I'm just finally packing up last year's mess of work to unpack the new books for 2010-2011. James will cruise through Second Grade. He thrives on learning and if we can't find him we've stopped asking, 'James, where are you?' and starting asking, 'James, what are you reading?'
Joel will move from Kindergarten into 'real school'. At his age I was bawling my eyes out in fear over having to stay at school the whole day and actually EAT there! It's totally different for him. I suppose that's almost always true from one generation to the next.
Anyway, thinking about this new school year has me battling fear again. This time I'm not so scared of eating with strangers, or even how to organize myself to teach a classroom of 30 busy little people, but rather how I'll crack the code. What code? The secret code to teaching Joel more effectively. What could be worse than a Literacy Specialist and Certified Teacher who can't teach her kid to read? He is a tactile/kinesthetic learner and that is like a foreign language to me. My one tactile habit in life is touching all the fabrics in a fabric store, but apart from those few minutes I often feel stuck in trying to help something 'click' for Joel.
Anyone out there with tactile/kinesthetic experience –
do share!
So far we have done lots of:
arranging things on the carpet (alphabet in order, numbers 0-100, forming complete sentences, etc.),
jumping on or touching these cards,
dramatic reenactments,
jumping jacks after each page read or each math fact said.
One thing our homeschool manual suggested he thought was lots of fun.
'Fishing for facts'
(with his lovely assistant of course).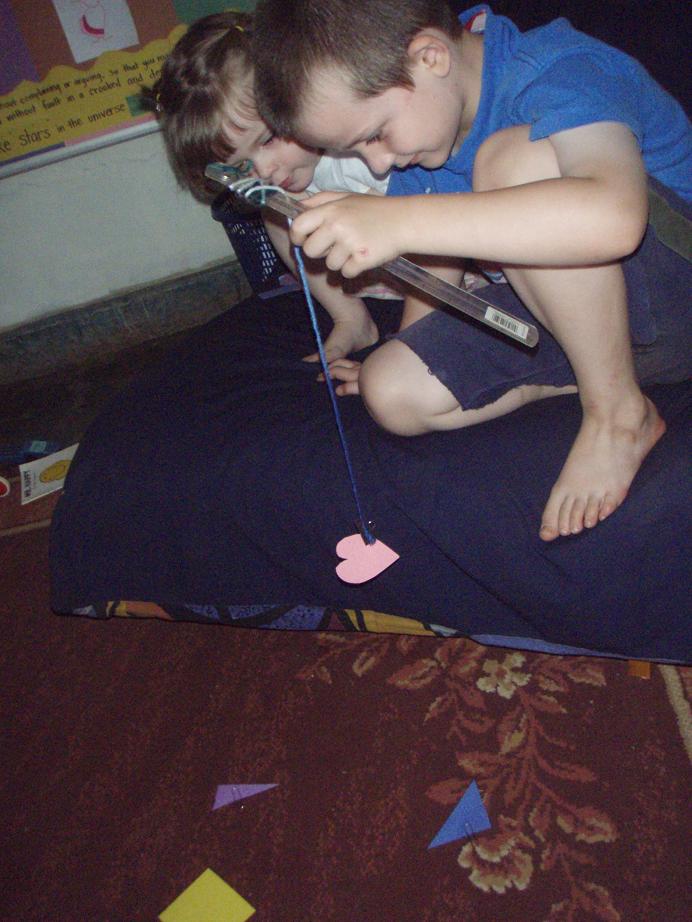 A ruler for a fishing rod, yarn for line, and a sticky magnet for a hook make this easy for anyone to create. In this case Joel was reviewing his colors and shapes. He would fish for them from couch to carpet (I tagged each one with a paperclip so it would cling to the 'hook') and once he caught one he had to name it!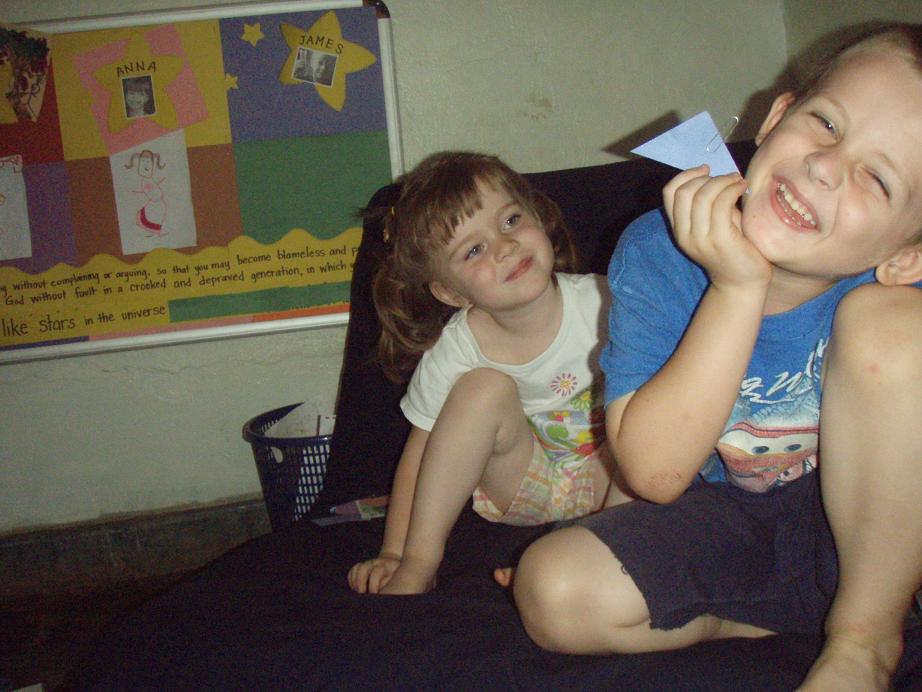 Cheese!
… I mean, blue triangle.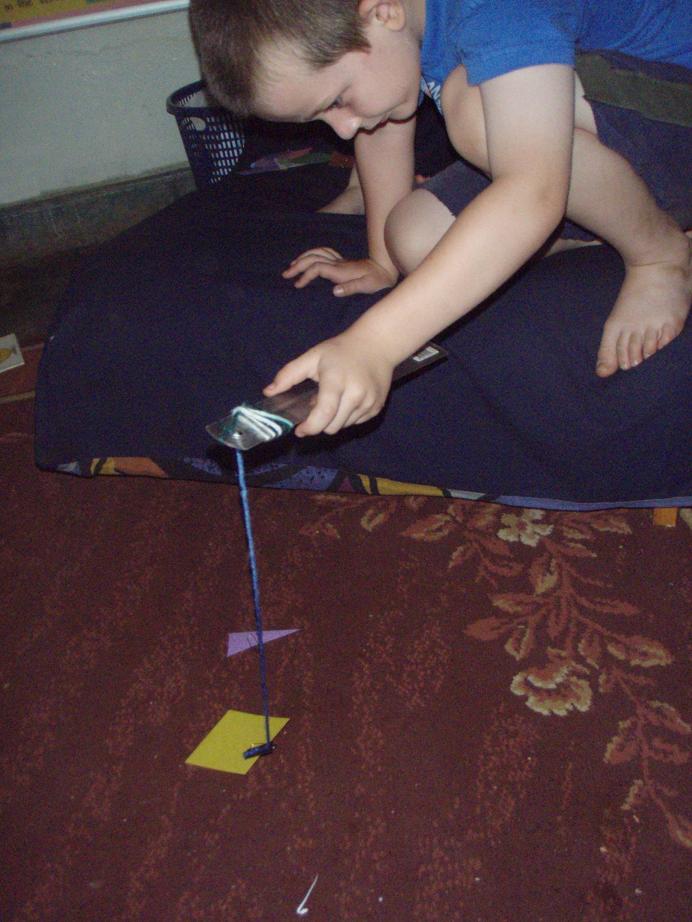 Did I say he loved it?
Now, if only I could get him this excited about handwriting or books!
P.S. I know some of his hesitancy is due to being young for his class, and that part of learning to read involves individual development as well as pedagogy.