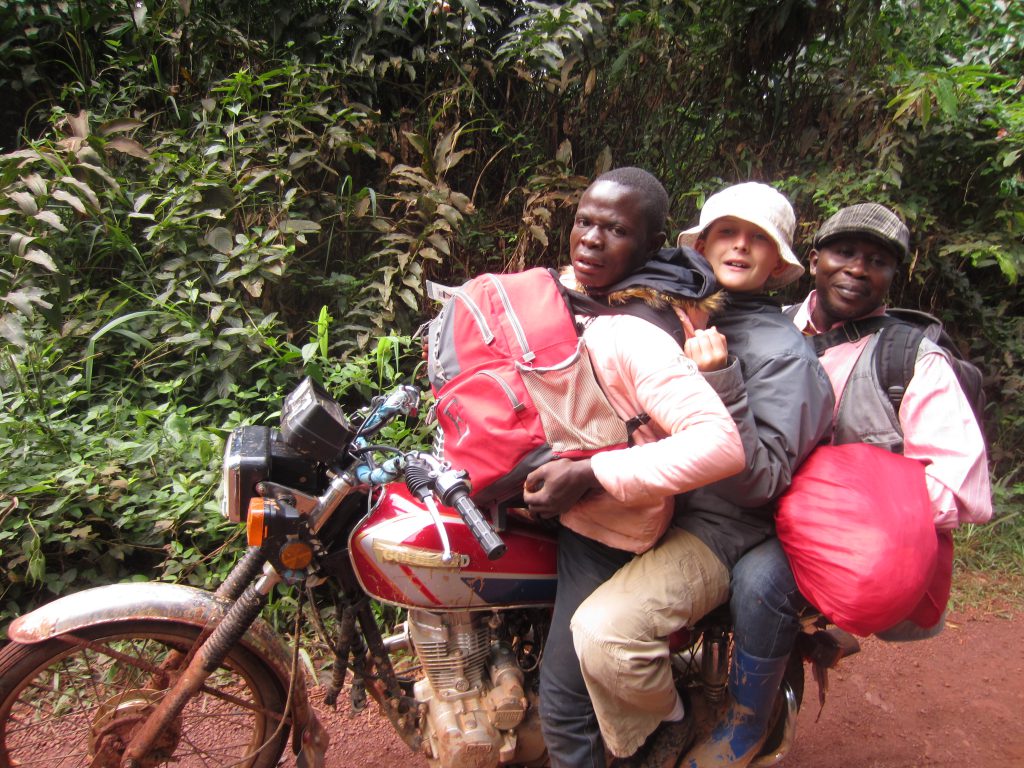 For our second weekend in the rainforest, it seemed right to visit Simon's father's church, which was just 25 km north of Nya-nya — in fact, while it has another name, it is typically referred to as "25km". Simon's father traveled down to work with us a lot in 2014, and some this year, too, and I figured it was about time to visit him. But I had no idea how far away 25 km (15.6miles) was.
First of all, let us be clear that Joel had a blast. Four hours on a motorbike (yes, that's less than 4mph!) through the brush and mud, with butterflies flying in his face –he enjoyed himself thoroughly. And that was being squished between Simon and their driver, who wore Joel's backpack on his stomach (above).
Along the road, we ran in to a traffic jam: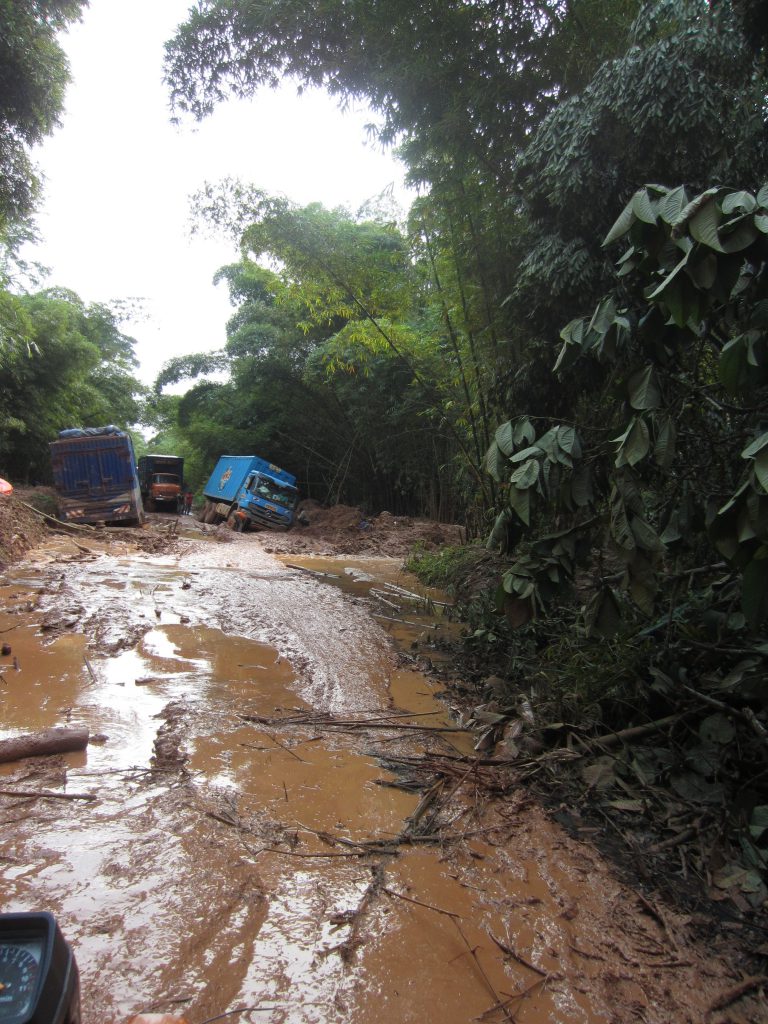 With trucks stuck on the mud on both sides of the road, trucks could not get through. And this is the major road south of Isiro, where a number of the Bible translation projects we support work. Since there were therefore lots of trucks trying to get through, there was a line on each side of the jam (I think I counted about 14 trucks on each side):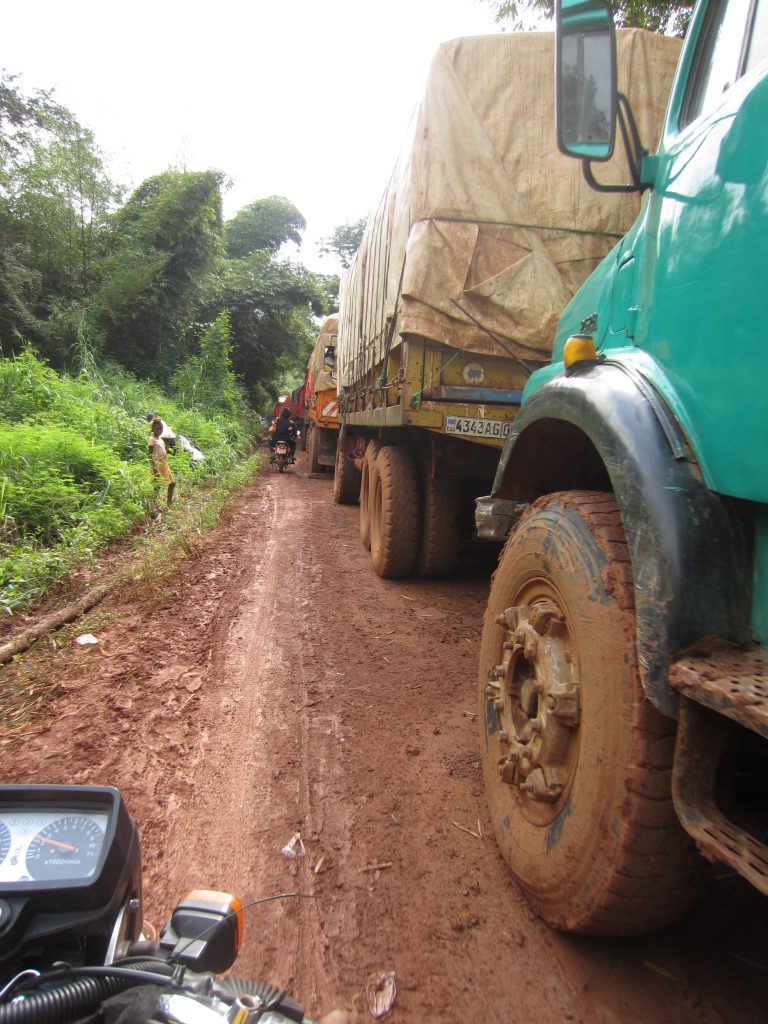 When we got to the jam itself, the trucks were truly stuck:
Which is just another reason we travel by motorbike, as we were able to get through 🙂 :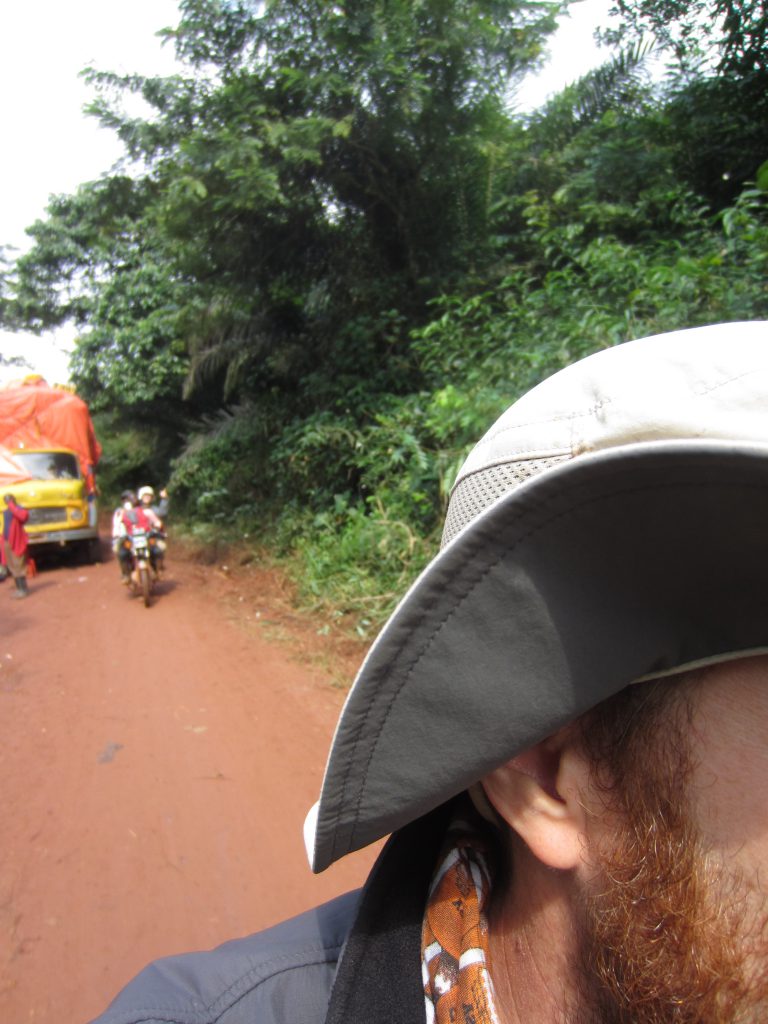 When we got there, we of course got a "welcome visitors" song and dance:
and we ended up with confetti on our hats: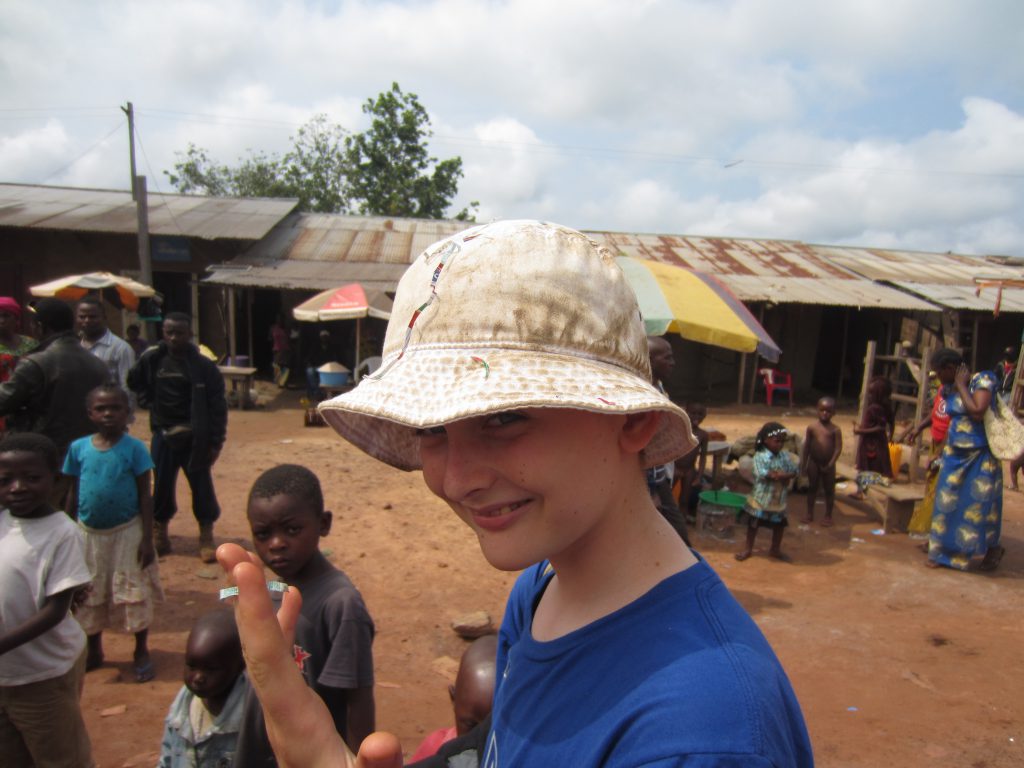 and on the ground: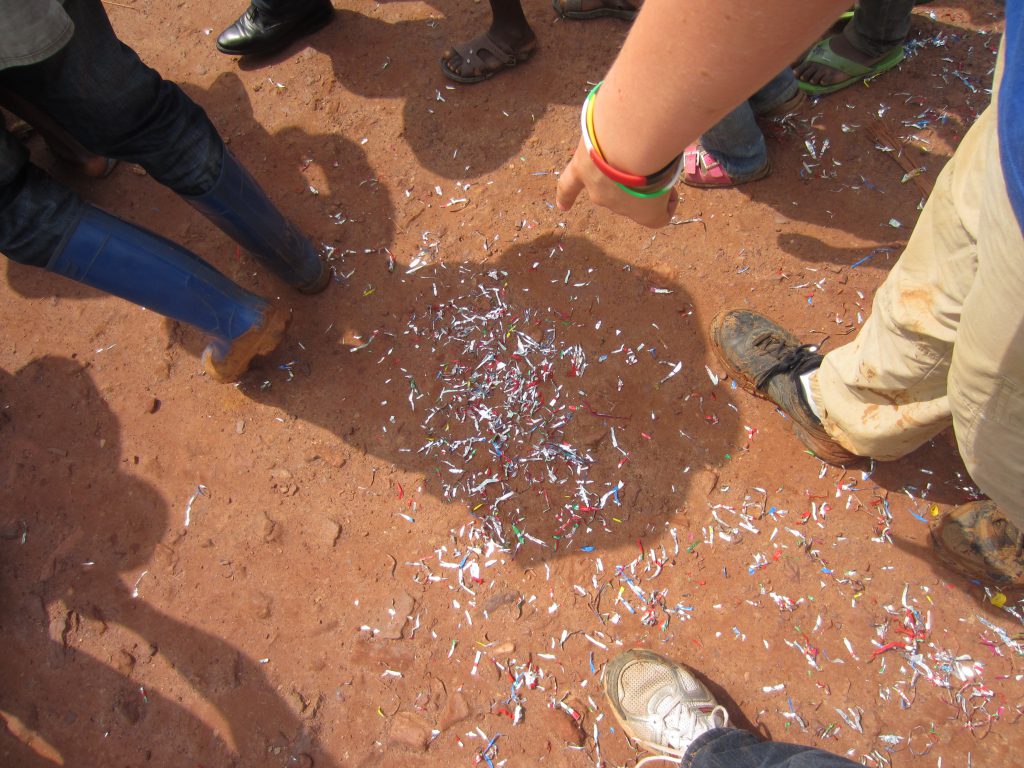 What most impressed me about this was finding that they had made the confetti by meticulously cutting up shiny snack packages…
I'd like to say that the road was clear on our way back, but it wasn't. So I asked when they expected it to clear. Apparently they'd been there some three weeks, and it would be a couple more. ;-( On the brighter side, the governor had a grand opening ceremony a few days later for construction on that road (which had already started), and it sounded like they were sending some vehicles up to clear that blockage. Nowhere else have I seen such a strong juxtaposition of struggle and joy.