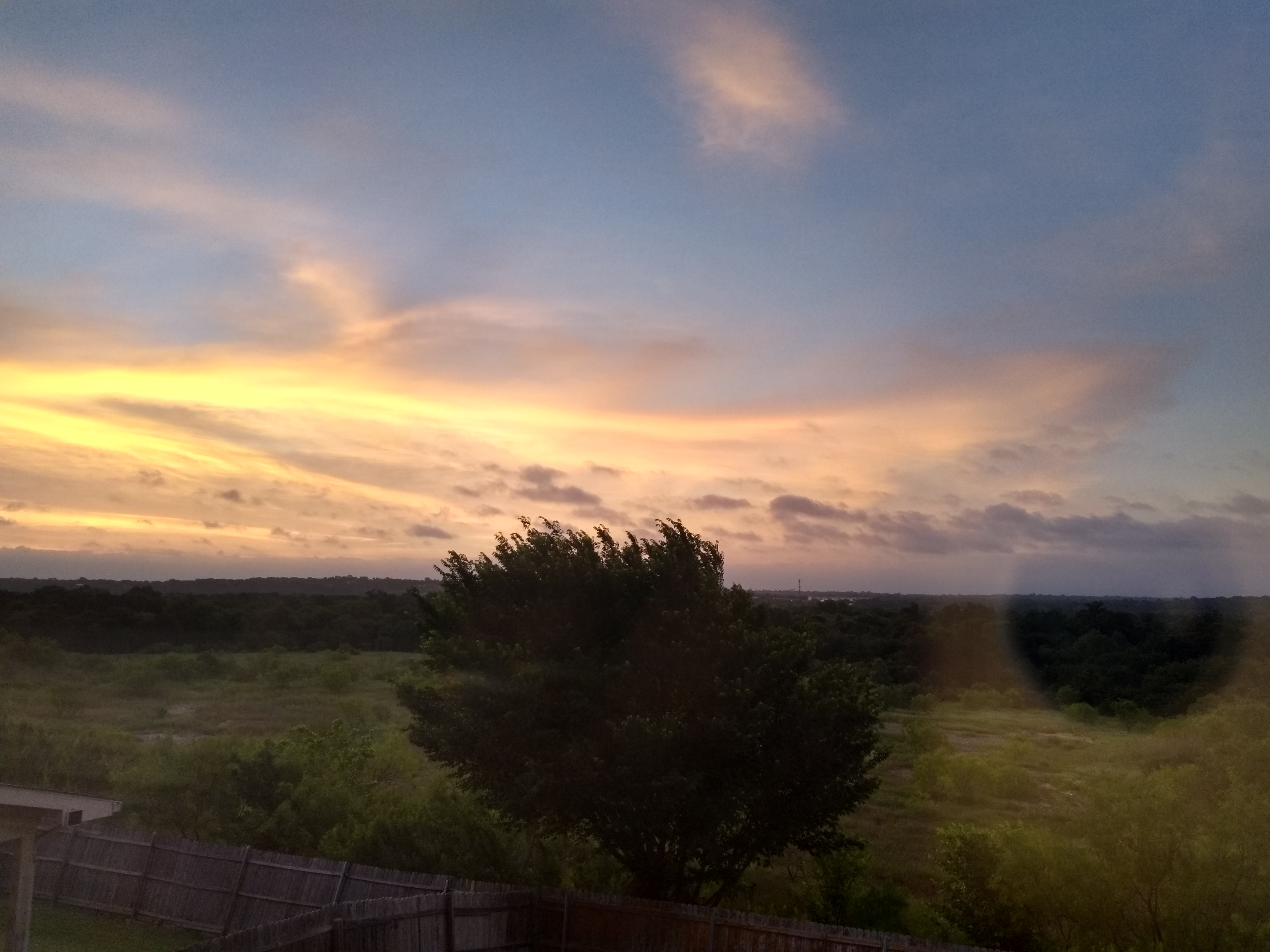 The sunrise out my window on our last day in Gardendale.
We handed over the keys to our home last week. It was all disassembled piece by piece over the past month or so. First, the furniture, TV and second fridge, then the books, clothes and odds/ends that didn't make the cut into a suitcase or shipping crate. Piles became boxes, boxes went into car, truck or van, until all that remained was to repaint and sweep.
Hours of manual labor lends itself easily to contemplation, which helps with grief. As I painted over the kids penciled-in heights on the laundry room wall, I felt the pangs of 'erasing' milestones. James grew 13.5″ at Gardendale. Joel grew 17″ and gleefully passed his big brother. Anna grew 16″ at Gardendale. While the marks are no longer visible, I will remember they are there. We let go of things of this world in order to hold more firmly to things of heaven.
As I painted, my sadness flipped into gratitude for these 6 years of stability in one house. That breaks our record in 20 years. Gratitude for these tall, healthy kids. Gratitude for all the invisible ways they are growing up. Gratitude for the family who will move here soon, whoever they are.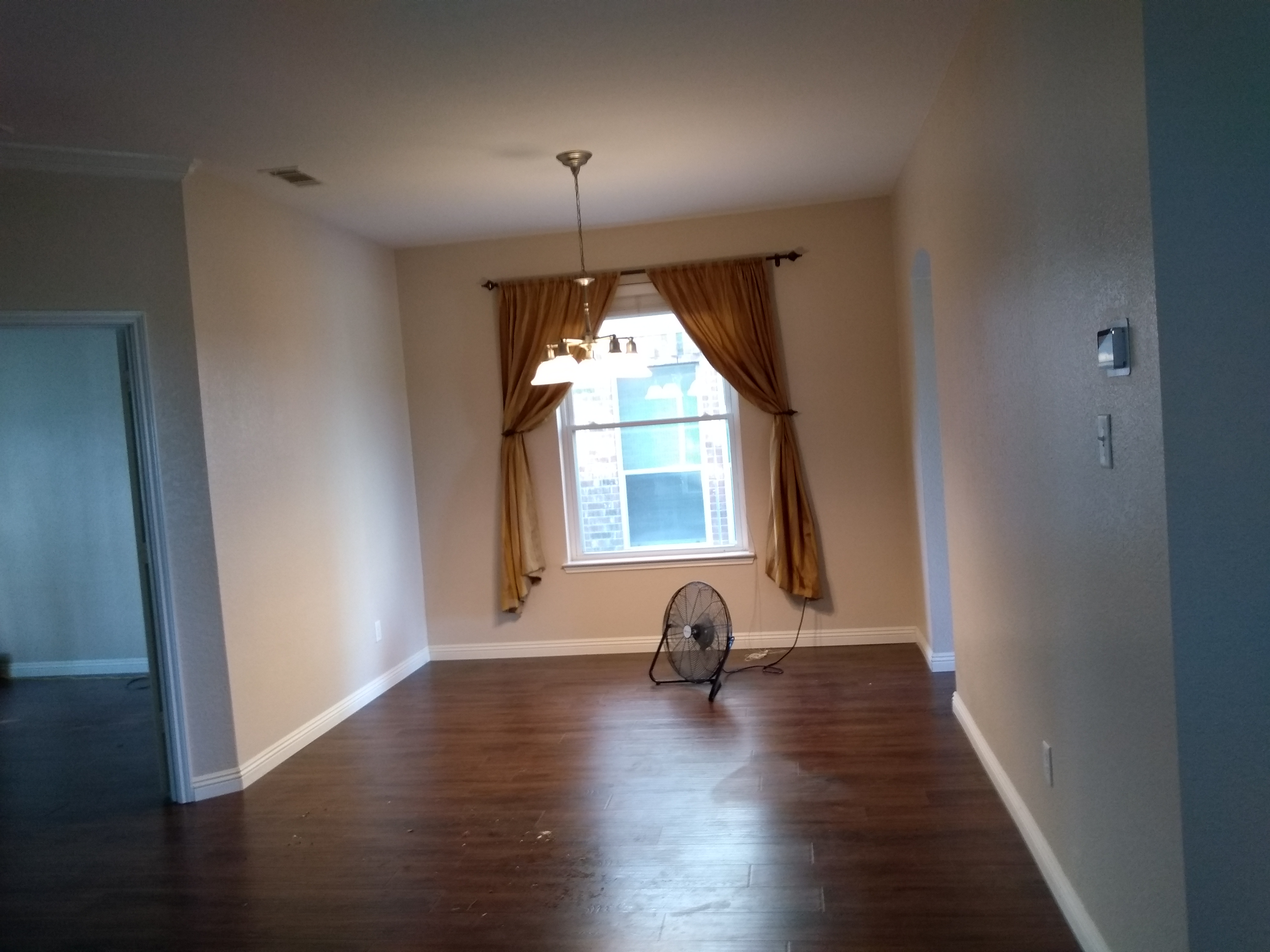 Letting go. As we sorted room after room, the verse that kept running through my head was from Hebrews "pressing onward, casting aside every obstacle that hinders in order to run the race marked out for us." In this season, our race to run is in Central Africa among the poorest, most marginalized peoples of the world, serving the Bibleless.
The song "Jesus, You are Enough" runs on repeat in the back of my head. It says, "When I have nothing, I still have everything." I am reminded that Jesus himself never had a house of his own this side of heaven.
I paint over our walls, covering the traces of our living here, and I'm reminded of the sick, weary family who moved in. We had been through intensive therapy coming back to the US from our Congolese home; we had a list of emotional and physical health issues to tend to. Psalm 23 says "He leads me by the still waters. He restores my soul." Gardendale was a place He restored us.
Now we're ready for the next chapter, and we press onward so so grateful for Gardendale and all God did there.