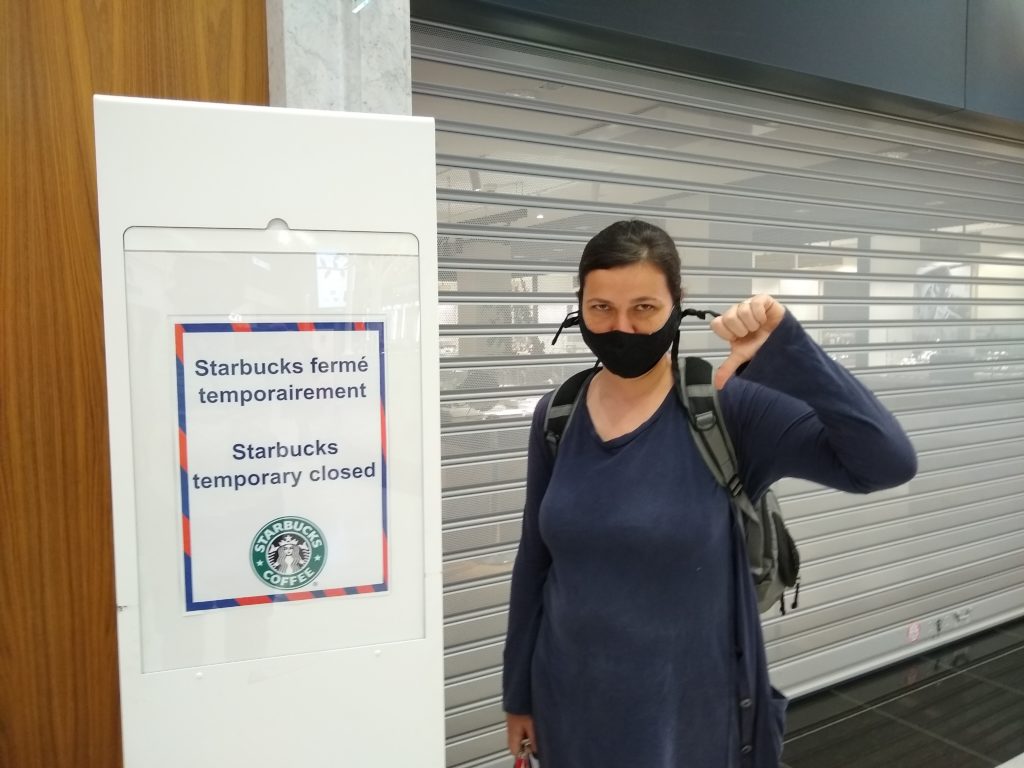 Our trip to Paris was fairly uneventful, apart from being told we had to take off our beautifully created cloth facemasks, and put on "surgical" masks, which get wet and dirty easily….
Then we saw that our trip to Atlanta was late, currently by three hours. Air France (from whom we bought the ticket) has no idea why it's late. They can't improve our seating in the flight (we are currently all five sitting apart)
And they can't rebook the flight we will miss because of this very late flight… Until we find a Delta person… Not sure what their partnerships are for, when they deny responsability for each other's flights, even when they sold the tickets… I guess it's fair to say everyone is stressed, so we should be glad to make it this far, and to have expectation to make it the rest of the way is a lot better than the alternative!