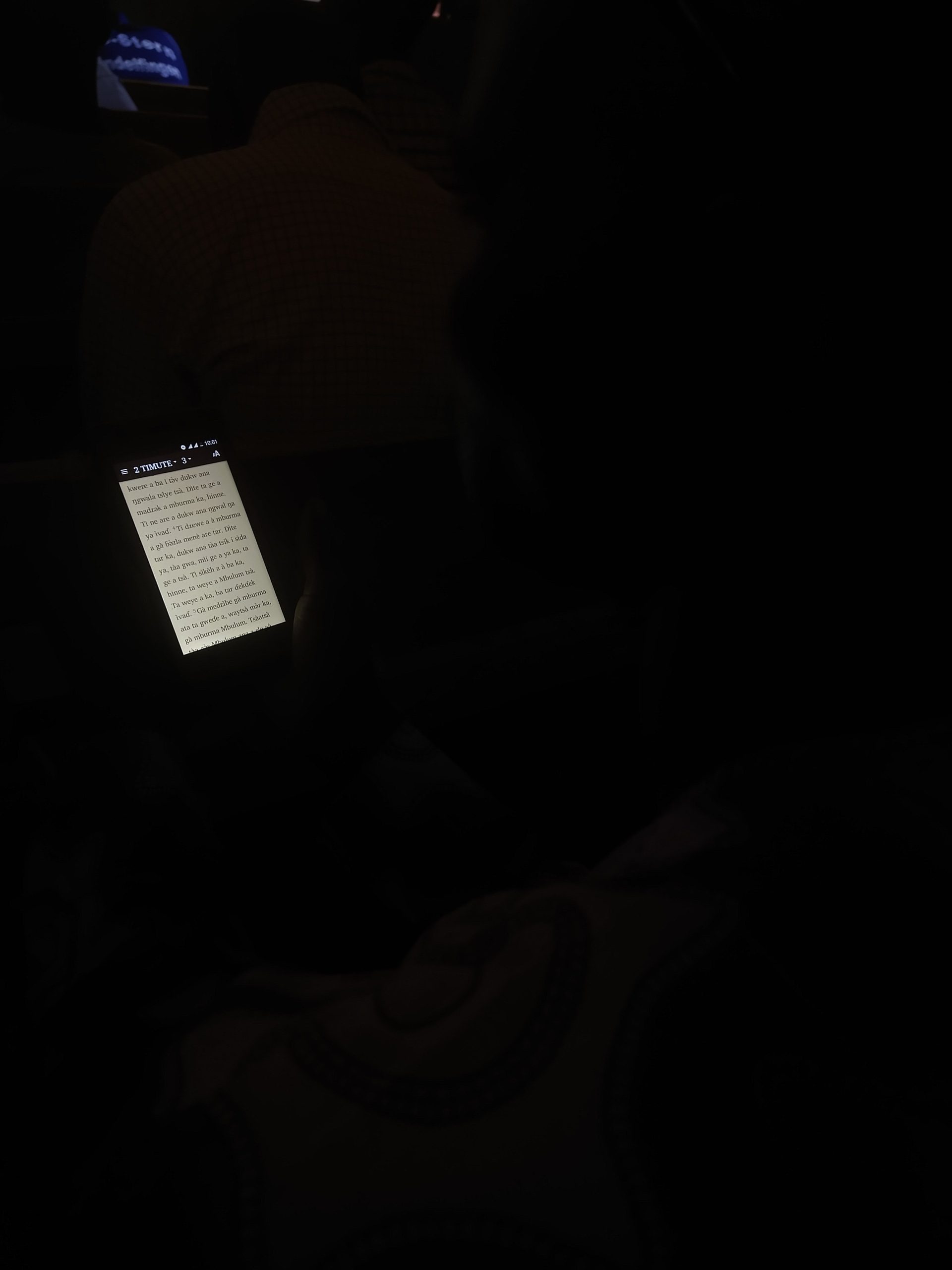 As we think about Bible translation, and how to facilitate the impact of the scriptures in the worldwide church, it's interesting to consider the impact of recent technology. Many Americans show up to church on Sunday morning without a printed Bible (I have observed). Whatever you think of that, it constitutes a change of culture and practice, which is driven (at least) my the fact that you can store a whole, searchable Bible in no more space or weight than you already carry with your phone.
How does this impact the worldwide church? Others noted at least a decade ago that in Africa, cellular technology leapfrogged over land line telephones. That is, while I grew up learning to use a phone that was permanently attached to a wall in our house, many Africans (that I know) have cell phones, never having seen a land line telephone. I have seen cell towers in the rainforest in DR Congo, where no one would ever consider laying down wires for telephones.
In a similar way, I know people here with access to the scriptures on an Android app (as in the above picture, from church this morning), but this week I saw my first print new testament in this language –in my third workshop with this group! They are working on the old testament, having had the new testament since 1988 (if I have my facts correct; this at least sounds right).
So are people printing Bibles? And are they buying and selling them? Why would they, when installing an app on the phone they already have costs so much less in money, volume and weight? I'm not saying this is the best for the long term health of the church, but it is certainly a reality that we must consider –people may be leapfrogging over the printed scriptures, to access them digitally without ever having used them in print.
The pic above is obscure, because it was taken inside the church. For those interested in seeing more of my friend Paul, here's another picture taken outside: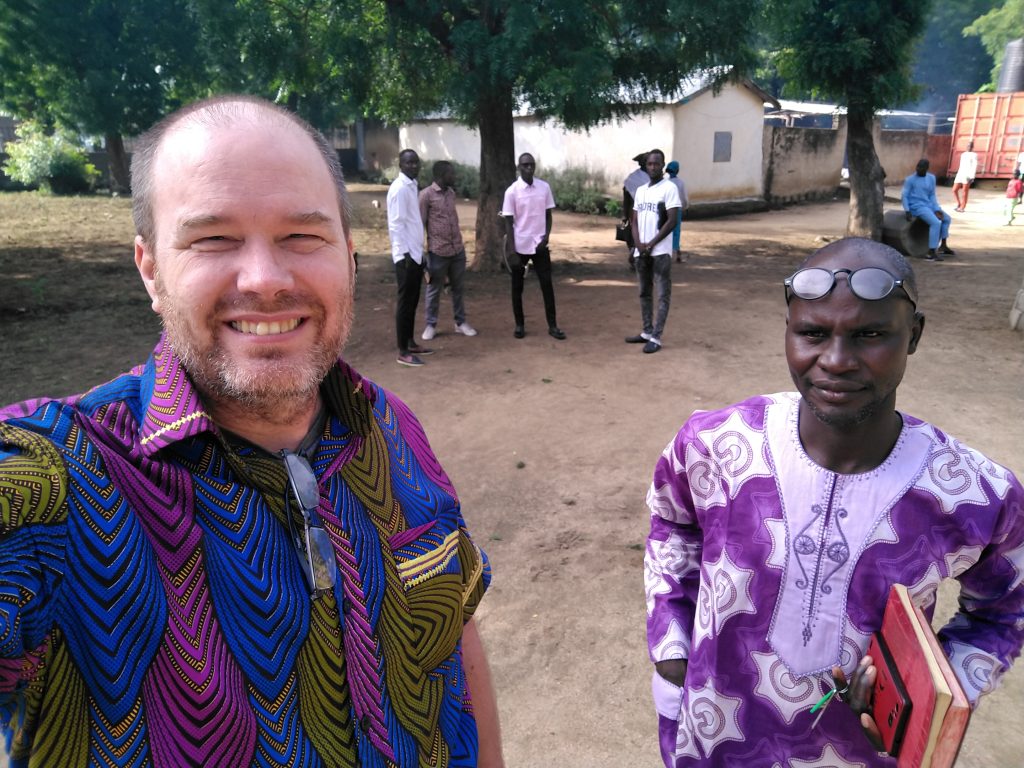 If you're wondering why I'm working in a language that already has a new testament, this is one of a number of languages which was found to have problems with the writing system. Tone studies have come a long way since this work was done (50+yrs ago), as have writing system development studies.
So people are hoping we can come up with a way to write tone which will work better for these guys and enable more fluent reading, giving more powerful and effective scriptures.
Which brings us back full circle: how can you think of making changes to the writing system after printing your scriptures? That would be very cost prohibitive –in print. But electronically, you just put in the changes and update the app, and move on…
I personally think there should always be a place for written, printed scriptures, if only to archive them in a format that doesn't die with electricity –or time. But for many use cases, Android makes a lot of sense, at least in the eyes of many here. So I think it's wise to consider how to make the most of it.
POSTLOG: after reading the above, Paul informed me that his phone battery died just after I took the above picture –a risk not present in printed Bibles.